CAP Port-Vendres is an Authorized SDI-TDI dive center
CAP Port Vendres is accredited by one of the most important technical diving certification agencies in the world:
Technical Diving International
Tec or Tech dives: Deep and/or long dives require specific training with experienced supervision.
These courses extend the skills acquired in recreational diving by improving dive planning and techniques, adapting equipment and breathing mixtures.
The teaching is based on the experience of diving techniques and also on the latest technological developments.
Technical Diving courses are constantly updated.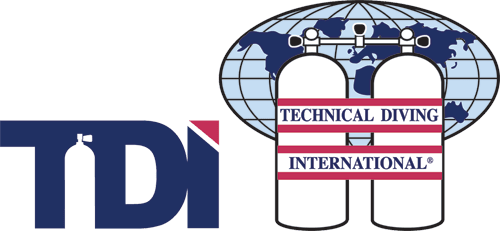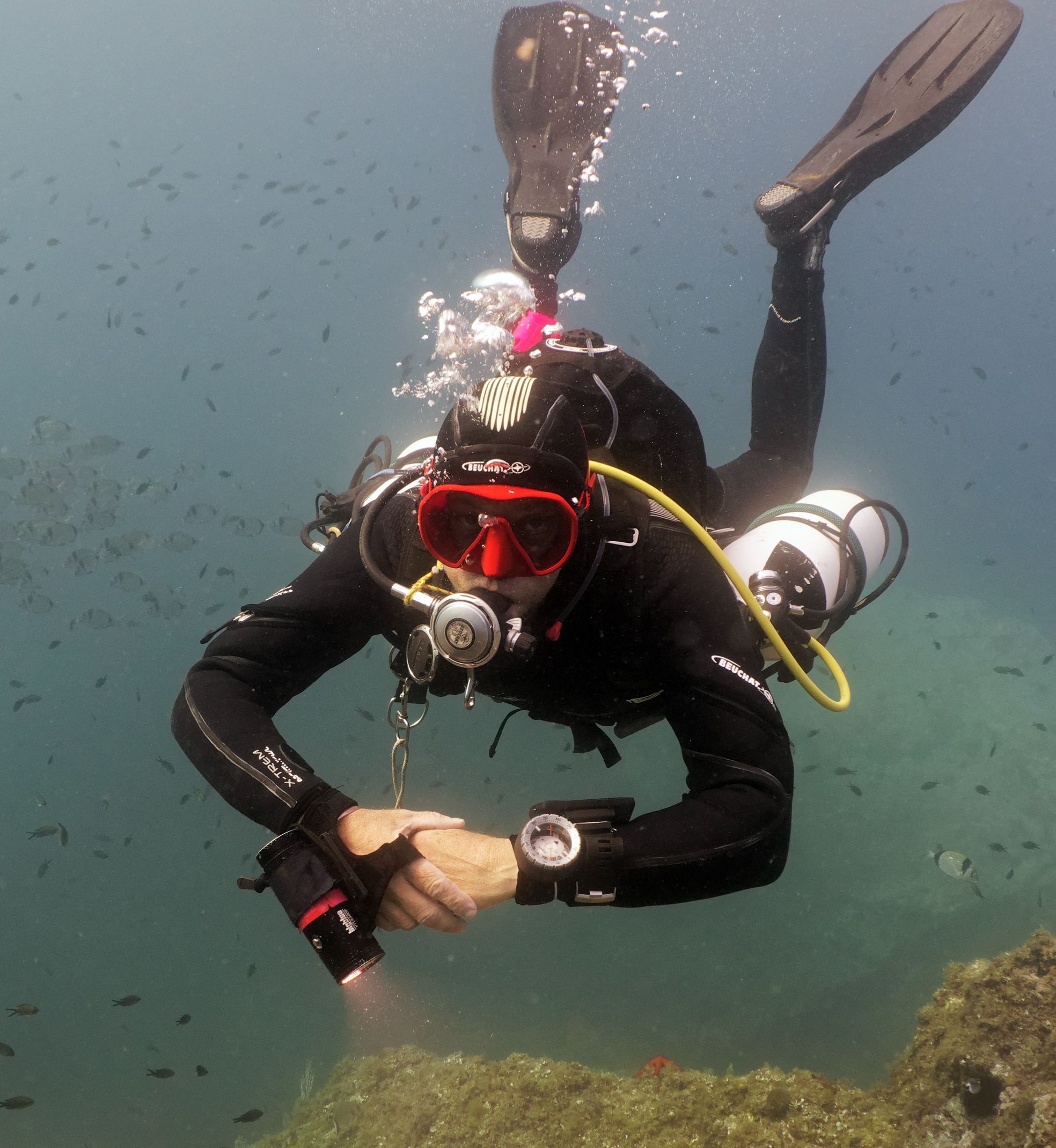 Deep Dive Training*
4 Dives
CAP or Extended range TDI Certificate
single 15L + 2 relays
Normoxic Trimix Light*
6 Dives
TDI Certification
single 15L + 1 relay
Heavy Normoxic Trimix*
6 Dives
TDI Certification
twin 2x12L + 2 relays
Adaptation Heavy Configuration
3 Dives
Adaptation of a trimix normo light to the heavy configuration twin 2x12L + 2 relays
Dry Clothing Training
1 Dive
combined with a 80€ training course
Clothing not provided
CAP certificate
*Training only (dives + theory), excluding license and/or certification card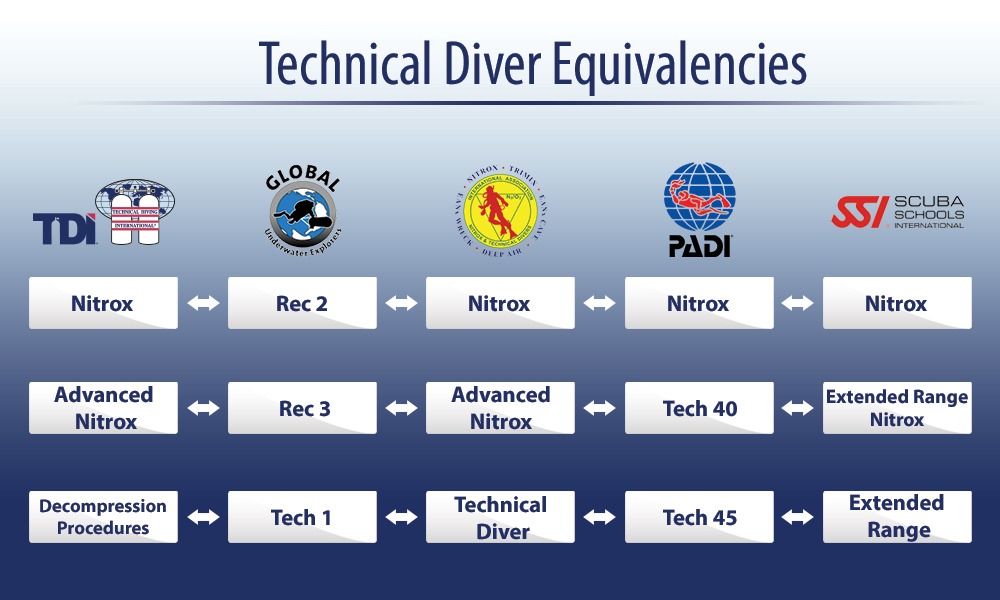 Tech Divers Testimonials
Superb center with high quality equipment. An impeccable welcome from the instructors and a good mood are guaranteed

I recommend this center to both novice and professional divers.
The teaching and the sites are exceptional and especially close to the center which allows to optimize the diving time.

Top and thanks to Jules and Cédric
A professional diving centre

Inflation station, Air, Nitrox, Trimix, 2 boats to transport divers, 2 x 18 places, possibility of rebreather diving, lime available on site, O2 available, a warm welcome
thank you to you
Diving in excellent conditions

Nothing to say, everything is there….
It all started at DECATHLON with the presentation of a new diving club on the PO!
My wife N4, I N3, we wanted to try…
Frankly, very good, very professional and safe briefing, quality equipment (BEAUCHAT) and in excellent condition (living in Martinique we are afraid of cold but the suits are great!), very friendly atmosphere we really don't have the impression to be in a diving factory as it can happen in commercial structures, but on the contrary to be spoilt by the team!
As for the premises, the icing on the cake is that they are super functional, brand new and we even have the right to hot showers after the dive in super clean locker rooms.

TO URGENTLY TRY….
Tank Fill and service station 5*

Outstanding service, a breathtaking inflation station even for 300 bar blocks or various mixtures.
And the icing on the cake is the spacious and welcoming facilities.
A great BRAVO to Cedric and Jules.

To recommend with your eyes closed.
Super !

THEY HAVE EVERYTHING: very well placed premises, almost on the port, spacious and functional, very professional and very nice instructors, beautiful sites, the possibility of diving with nitrox…

That's all we can ask for.