Wreck description

Cargo 108 m long and 13.5 m m midship
Torped by a British submarine during the 2nd World War, at 200m from l'Astrée. The stern is detached and lying on starboard.
The bottom is very muddy (be careful with the flipping).
The rest of the boat is standing upright on its keel.
Very heavily armed with machine guns, you can't miss them.
42° 31′ 31″ North and 3° 08′ 01″ 01″ East
Depth: Bridges 33 m – bottom 44 m
Orientation: North – South. The bow to the north.
Accessible from level 2 supervised
Environment
Very rich in fish
Number anthias
Sardine Banks
Very many congresses inside and on bridges
Fat drumsars
Very high fixed fauna richness
High concentration of anemone-jewellery
The presence of Orange Gorgons indicates the silting up of the bottom.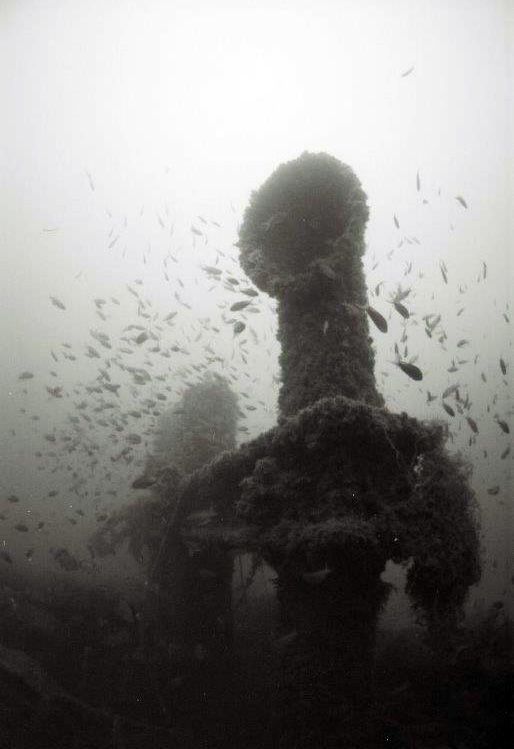 Photo : Patrice Strazzera – "Sommeil des épaves"