The catalan vermeille coast is rich in wrecks, from the centre a short navigation will quickly take you to the main sites off Port-Vendres.
Le Pythéas, located just outside the port, is accessible at level 1
José Illueca, wreck 79m in front of the Banyuls-Cerbère reserve. Access to open circuit divers and rebreather with hypoxic qualification.
La Fourmi, trawler sunk at the limit of the marine reserve. It lies at a depth of 51m.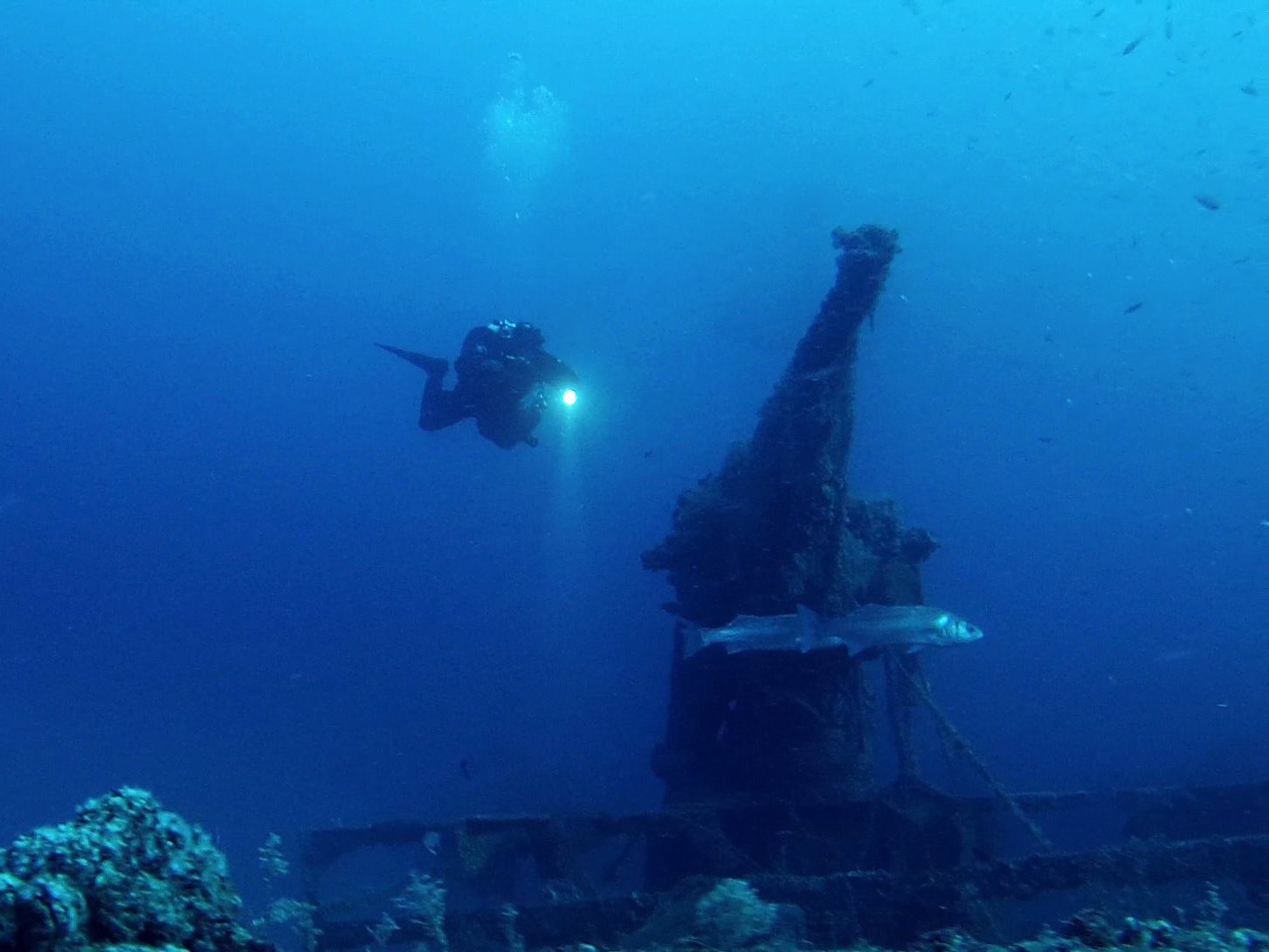 Exploration dives on wrecks videos
Machine guns on the bridge of the Alice Robert – said the Banana tree (-38m)