CAP Port-Vendres is an accredited SDI-TDI dive center
Recreational training – Scuba Diving International
Dive into the whole world!
SDI Open Water Scuba Diver course covers all the skills and knowledge necessary for scuba diving in open water.
Get your Scuba Diving Certification – the world's most popular and widely recognized scuba course.
Open Water
Open Water is an entry level class, we teach non certified divers to be safe and comfortable.
We welcome divers from all over the world without distinction.
Advanced Open Water
The course is structured to prepare divers for a wider range of environment conditions, deeper environments, and more advanced diving techniques.
Rescue Diver
SDI Rescue Diver Course is designed to develop the knowledge and necessary skills to effectively perform diver rescues and assist and administer the necessary first aid in the event of an emergency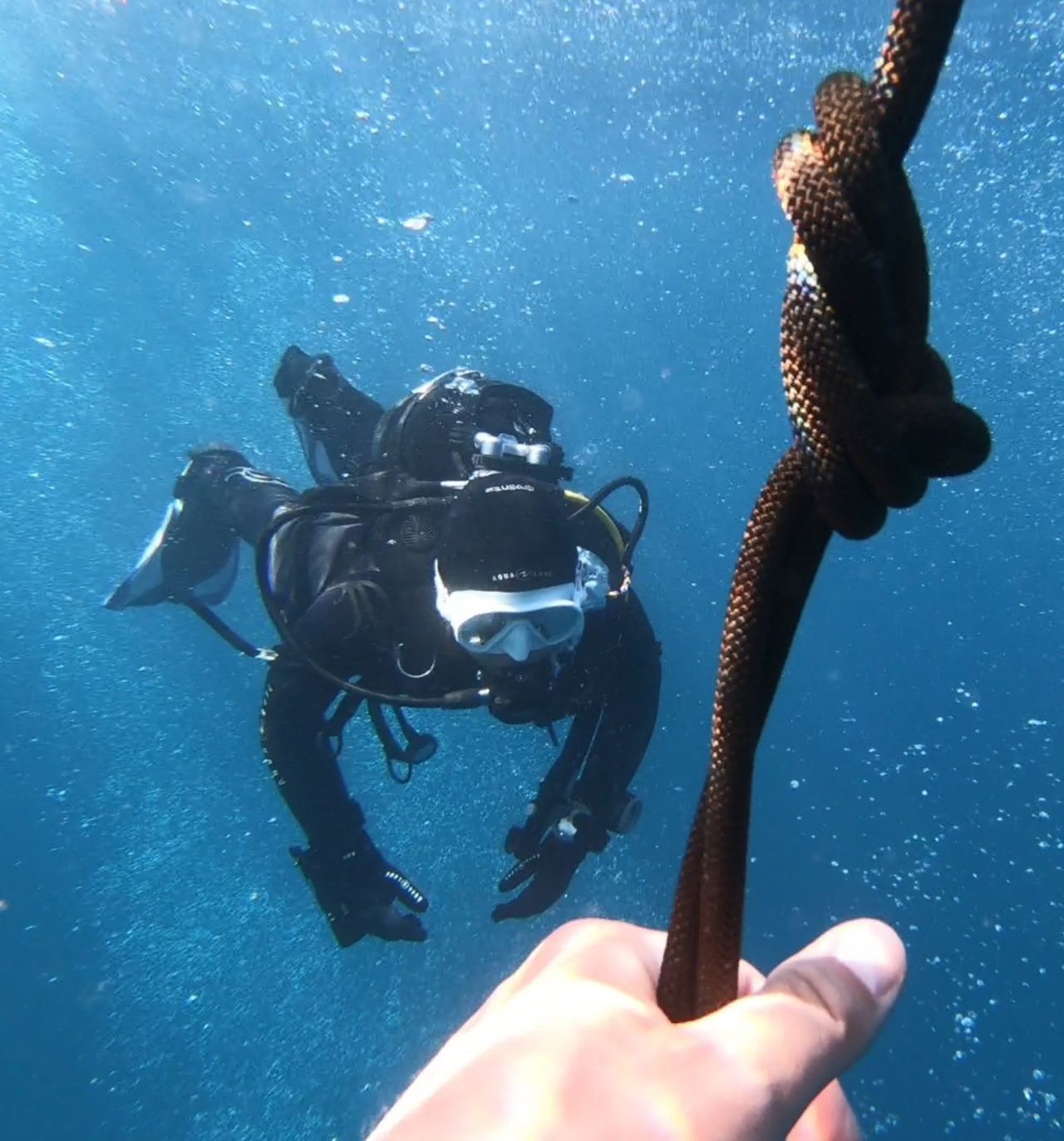 Open Water Diver - SDI*
6 Dives Package
International organization
Advanced Open Water Diver - SDI*
5 Dives Package
International organization
Rescue Diver - SDI*
5 Dives Package
International organization
Nitrox Diver*
Technical Diving International
combined with another training 150€
Advanced Nitrox *
Technical Diving International
combined with another training 300€
Technical Dive
1 Refresher or Training Course
*Training only (dives + theory), excluding license and/or certification card
Divers testimonials
After having passed my level 1 at CAP port vendres, I can only recommend this club for its professionalism, seriousness, attention and pedagogy in the face of little scare girls like me who feared "mask emptying".
And all this in a pretty family atmosphere!
A special wink to Cedric, my instructor!
Professional and friendly.

I spent my level 3 with them and despite the bad weather and lack of visibility
Cedric and Jules accompanied me safely throughout the course where other centres would not even have taken the boat out.
Since then I have returned and continued to discover the seabed and wrecks near the centre.
The atmosphere is friendly and the facilities are very good.
I recommend
Excellent!!! Very complete, professional, serious, competent and friendly. To recommend!
N1 internship qualified as "GENIAL" by our 2 teenagers of 13 and 14 years old who are delighted and already dreaming of the next step next year. Very formative internship of course, but also very interesting by the explorations of very nice sites and encounters with Mediterranean fauna
Outstanding supervision, very professional and competent and also friendly and warm that ensures the training of dives of all levels. Spacious, comfortable and superbly equipped premises both in terms of technology (various and material inflating) and comfort (showers, changing rooms, lockers, lounge, large table, etc.).
One could not ask for more!!!
Thanks to the whole team.
Great club. Well structured. Hyper-safe. Great on the reception level.
To recommend strongly and without moderation
Super Diving Club
A friendly and friendly welcome, a very well equipped centre with changing rooms and showers, a small trolley to transport the equipment to the boat… super luxury! Very beautiful dive well supervised and a small cup of tea at the exit, the dream… Too bad I was only able to do one dive with you, but I'll be back!
Thank you and congratulations Jules and Cedric.
Great and well-organized team, Great fun and safe.

Cedric and Jules are very professional also charming with a good sense of humor and in a friendly atmosphere you can discover all the treasures that this part of the Mediterranean sea has to offer. You name it: fish, corals, warm sea, many shipwrecks…

The diving experience is excellent and also completely safe due to their expertise. Thanks for your welcome.

CAP Port-Vendres I do recommend vividly!!!